Toji-ba - A Place for Onsen Therapy!
Toji-ba is a place to stay long-term to heal the fatigue by soaking in a hot spring. There used to be lots of Toji-ba in Ishikawa prefecture. However, this custom had been ceased several decades ago. We revived the tradition of Toji-ba in Yuwaku Onsen, Kanazawa!!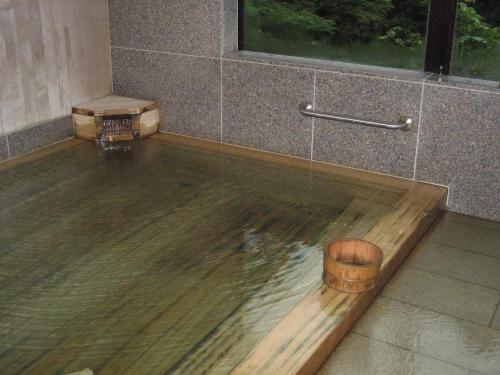 Following the tradition of Toji-ba, we offer you just a room to stay and Futon beddings. We ask guests to bring food, dishes, pajamas, and so on. Of course it is allowed to bring alcoholic drinks! You can arrange your trip as you want by taking advantage of conventional Toji-ba system and our location in Yuwaku Onsen district.
Enjoy Yuwaku's Seasonal Events and Nature!
Travel plan is totally up to you!As Toji-ba use, you can try 3 kinds of hot springs having different features in Kanazawa Yuwaku area. There are Yuwaku onsen (Shirosagi-no-yu), Asanokawa onsen (Yuraku), Itagaya onsen (Zenigame). Soaking into nice hot springs and refreshing your fatigue as people did in old days.Many kinds of festivals take place in Yuwaku Onsen. Himurono-yukidsume (Stuffing show into the traditional Icing room) in January, Himuro-Biraki (Opening the Icing room) in June, Summer Festival in July, BonBon Festival in October, Autumn Festival in November, and so on. You may also enjoy activities in Yuwaku's nature. For instance, edible wild plants picking, hiking, mushroom picking, and seeing firefly…There is Japanese traditional hearth at Yuwaku guest house, so you can have a memorable time having meals and drinking Sake around there with your family or friends. If you hesitate to cook by yourself, there is a local restaurant.Please making a good use of our guest house depending on your purpose of travel and exploring the Yuwaku Onsen's beautiful nature!